Wonder Woman Wednesday: 2020 Broker of the Year finalist: Teri Weber
I was honored with receiving this award in 2017 and thrilled that Teri Weber is a finalist for this year!  Today, on Wonder Woman Wednesday, we wanted to honor her and share the article she was in at BenefitsPro!
Click Here for the original article!
2020 Broker of the Year finalist: Teri Weber
Have questions about absence management or disability leave policies? Teri Weber is your go-to gal.
When Teri Weber started working from home full time, she found it a bit of an adjustment. It was almost like being absent from work. Which just happens to be one of her specialties. Weber is a partner with Boston-based Spring Consulting Group, LLC,  an Alera Group Company. When COVID-19 began to confine millions of workers to their homes, she was swamped by client calls regarding work absences.
"'Will quarantine be a disability?' 'People all want to take their sick time now; how do we do that?' 'What if 50 percent of our workforce cashes in on what they've banked? Could people do a time donation?' 'What do I do for employees who work from home but need to care for kids?' It's always a balancing act of finance and policy. It gets into the weeds quickly," Weber says.
Related: Business continuity & social distancing: 3 tips for transitioning to a work-from-home model
But it turns out that is where Weber spends a lot of her time: in the weeds with clients, showing them the way out.
Weber became a partner with Spring Consulting in 2008, where she has focused on disciplines such as absence management that can save clients time, money, and management headaches. Absence policies can be shockingly ad hoc, inconsistent, and are often crafted in the breach, rather than the legal or human resources departments. During the COVID-19 outbreak, Weber has had to explain to clients that actions they take to attempt to manage a tidal wave of absence incidents could easily become company policy.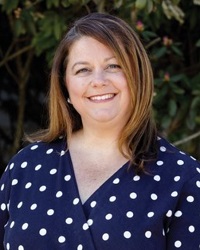 To one client with a question about virus-related time off, she said: "What do you want to accomplish with this? What are you hoping to do? It's about getting to the root of why you think this policy will help you now. Because the policy can become law long after the crisis is over." She also lends her absence expertise to the Disability Management Employer Coalition, a group of New England employers and insurance companies focused on disability and leave of absence policies.
"We speak a different language than most people," she says. "An employee will say, 'I need time off for something.' That's how they think about it. Our work is around compliance, cost and culture. We look for the best programs we can design, from leave time to return to work."
Another area of focus is student debt and student loan payments as a benefit.
In the quest to land top young graduates, companies experiment with offering student debt payments. Weber likes to include the benefit in a plan design, but only if she believes it is being offered for the right reasons.
"It is often a targeted approach to address turnover among younger people, or to attract young talent. Other employers just want to give it as a benefit without a specific objective." Weber asks, is the target of the benefit specific or general? Short term or long term?
"That $2,000 can make a huge difference to a young person. But does it serve your overall strategy?" she says.
One could get the impression that Spring deals largely with major employers, those who have the financial clout, employee numbers, and staffing to engage in creative plan design. But that's not the case.
One of Spring's most devoted clients is edHEALTH, a three-person health insurance captive based in Rhode Island. edHEALTH is a member-owned consortium that serves as the stop-loss provider for group members, mostly East Coast colleges, universities, and charter schools, including Boston College, Sarah Lawrence, Brandeis, Wellesley and Emerson.
Tracy Hassett, president and CEO of the captive, says Weber served as an early advisor to the original 24 members as they developed their model.
"When we started talking, we were faced with numerous barriers," Hassett says. "Brokers and consultants at the schools were nervous about taking that business away from them.
Meanwhile, the schools we talked to made it clear they didn't want to change their plan design. They wanted to be part of the consortium and save money. 'But we don't want to make any changes to plan design or to our carriers or upset faculty or staff.'"
Hasset feared it would take long hours over many meetings to arrive at a plan design that would satisfy all the members. Enter Weber. Working with Hassett, she helped the members reach agreement quickly on a common plan design.
"Teri is easy to talk to, offers very clear descriptions, and she made sure potential members at the time knew that we were trying to deliver a program to minimize costs and maximize coverage. That is still the role she plays and she does a wonderful job."
In the years since, the group has grown, while costs have held steady. Average premium growth per member over the last six years had been 3.5 percent, while admiration for Spring and Weber grows every year.
"Spring has been an incredible partner since before our inception, and an incredible partner in helping us grow," Hassett says.
Meanwhile, back in her "home" office, Weber is getting new insights into the challenges her plan members face when forced to juggle work and child are duties. Her two daughters, 12 and 14, don't need a lot of supervision with the family cooped up in the house, but like kids all over, they have been attempting to master online learning while Mom and Dad grow accustomed to virtual meetings, the intricacies of telecommuting, and keeping dispersed teams motivated during a global pandemic.
But Weber manages to keep a positive attitude as she attempts to establish "a new normalcy at home."
"I'm an optimist. I look for the good people out there. The sun is always shining, even when there are clouds are in the way!"
Leave a Comment so far
Leave a comment